What do you need to take to university? It's a scramble to decide, and you can almost guarantee that you will take more than you need and then be washing the dusty clothes that have been unworn in the wardrobe for the past semester.
Student life can be surprisingly comfortable (and colour coordinated) with a bit of planning. Below are some recommendations to consider based on student feedback, and it's also worth checking out How to Decorate Student Accommodation for some furnishing guidance.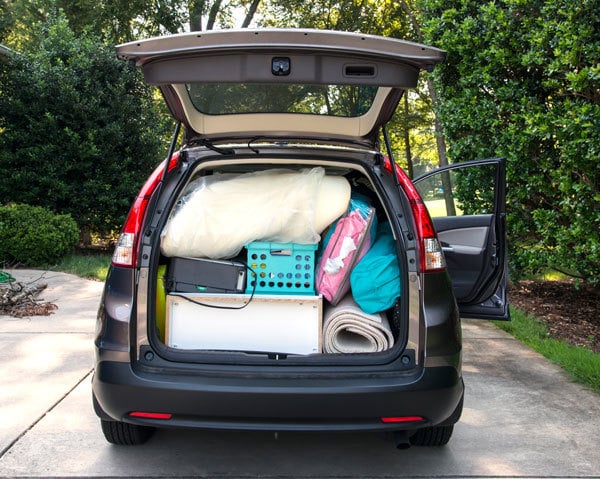 Laptop
Although Universities do have library and study areas it is a lot easier for students in lectures and doing coursework/exam preparation to have their own laptop. A lot of courses will just require a laptop with a good battery life to get the through a long day of lectures however if they are doing Media Production or Gaming, they may require a laptop with good processing power as they will have large files to work with.
Printer
We do have printing facilities on campus here at the University of Bolton for students to use but we would recommend buying one to avoid any big queues or last-minute stress before deadlines. We do recommend checking if any of their housemates are taking one as it is easy for a house to share, cheaper and avoids the library queues.
Suitcase
Most students will use one when moving in to store their clothes, however it can be useful to bring especially if they will be getting public transport home at Christmas or Easter etc. A mini suitcase can also be useful if they decide to go on any spontaneous trips with friends or if they do a short trip home for a weekend.
Clothing
If you're going home each semester (or more regularly) then you can pack per semester or season. Students don't really need a big selection of clothes, often it's more about striking the balance between what you absolutely need, and what you need to be super comfy, well presented, or just find what works for you without hauling too many clothes and luxuries each trip. Check out some packing for uni videos and see if you agree!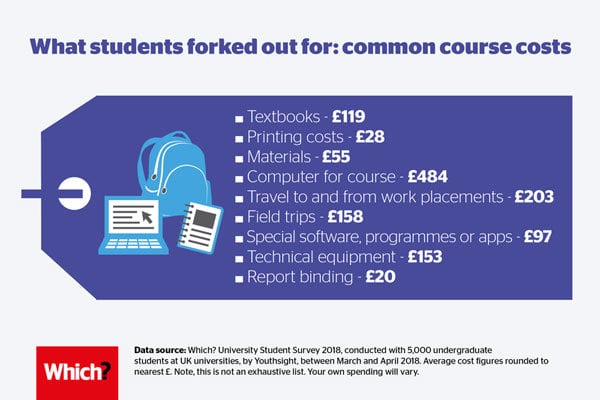 Headphones
Headphones are not only useful for general wellbeing and relaxation, but they are also useful for commuting to university, listening to webinars, seminars, lectures, audiobooks, and other online learning materials - as well as movies!
For non-music fanatics, they don't need to be expensive, but it is worth having for in the library or coffee shop for example to increase concentration and privacy.
Room decorations
Moving away into a new room can feel like a strange experience sometimes, especially if it is your first time living away from home, but for many, it is a significant step towards independence and meeting amazing friends, peers, and having experiences that you will cherish the rest of your life.
Decorating a new room will make it feel more homely and comfortable. So, things like a cheap corkboard to pin photos, memories, or letters you get will make a big difference to the atmosphere and your organisation. Fairy lights or LED strips, few posters, artwork, photos of their family and friends make the room unique - just make sure to check if there any regulations with the landlord to see if some decorations are not allowed.
What is #UniAsItShouldBe? A University that puts its students and their needs first through a supportive learning environment. Welcome to the University of Bolton.