How do I use the Help Centre?
The easiest way to find your answers is by using keywords to filter results, then adding more to refine the results and make them more relevant to you.
For example, you could search 'undergraduate business entry requirements', or 'contact details' to find different Programme Leaders contact information. This will only offer you those questions.
Please Note: If you search by a whole sentence with multiple topics, then you are likely to minimise the relevant results you receive.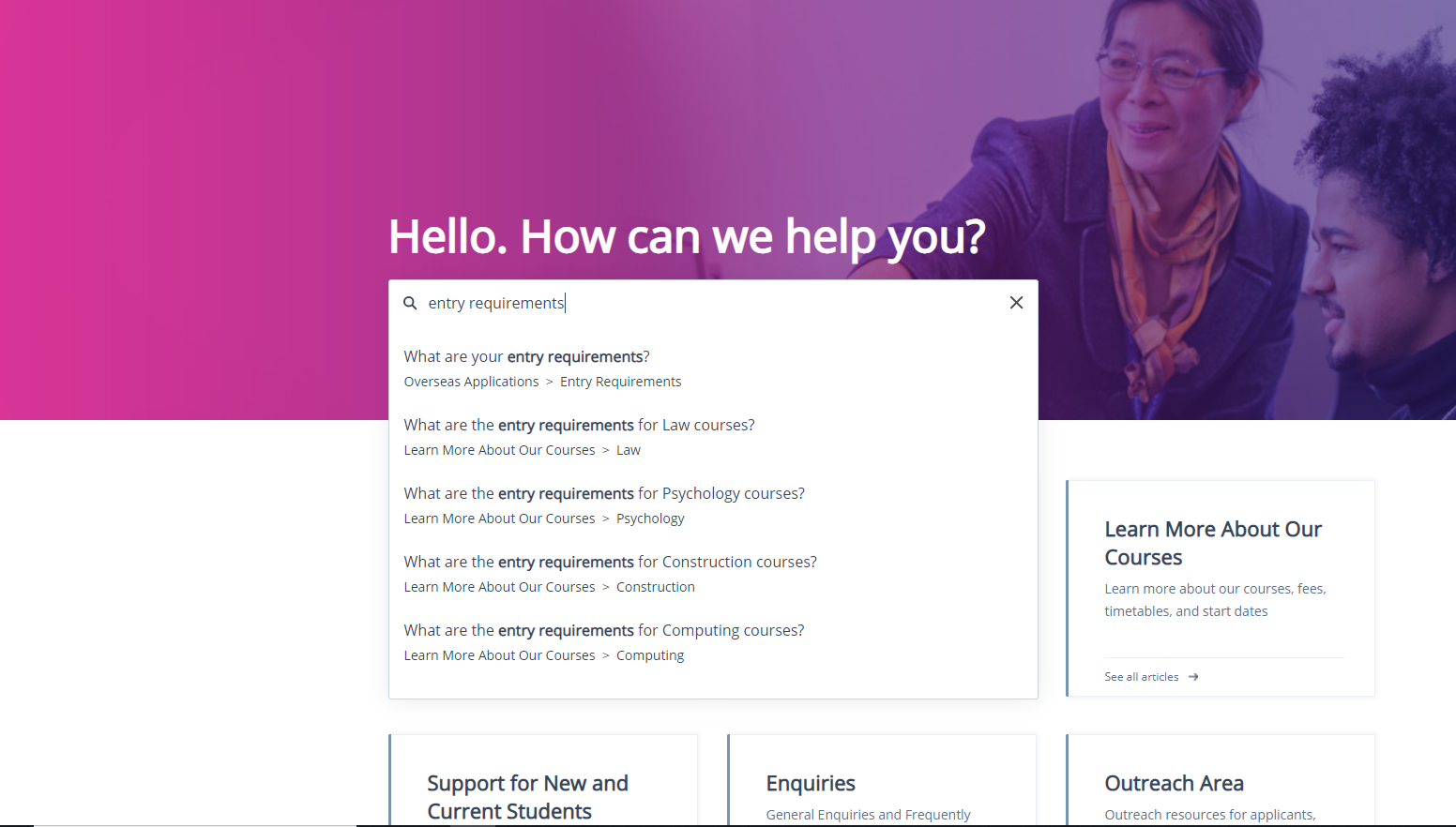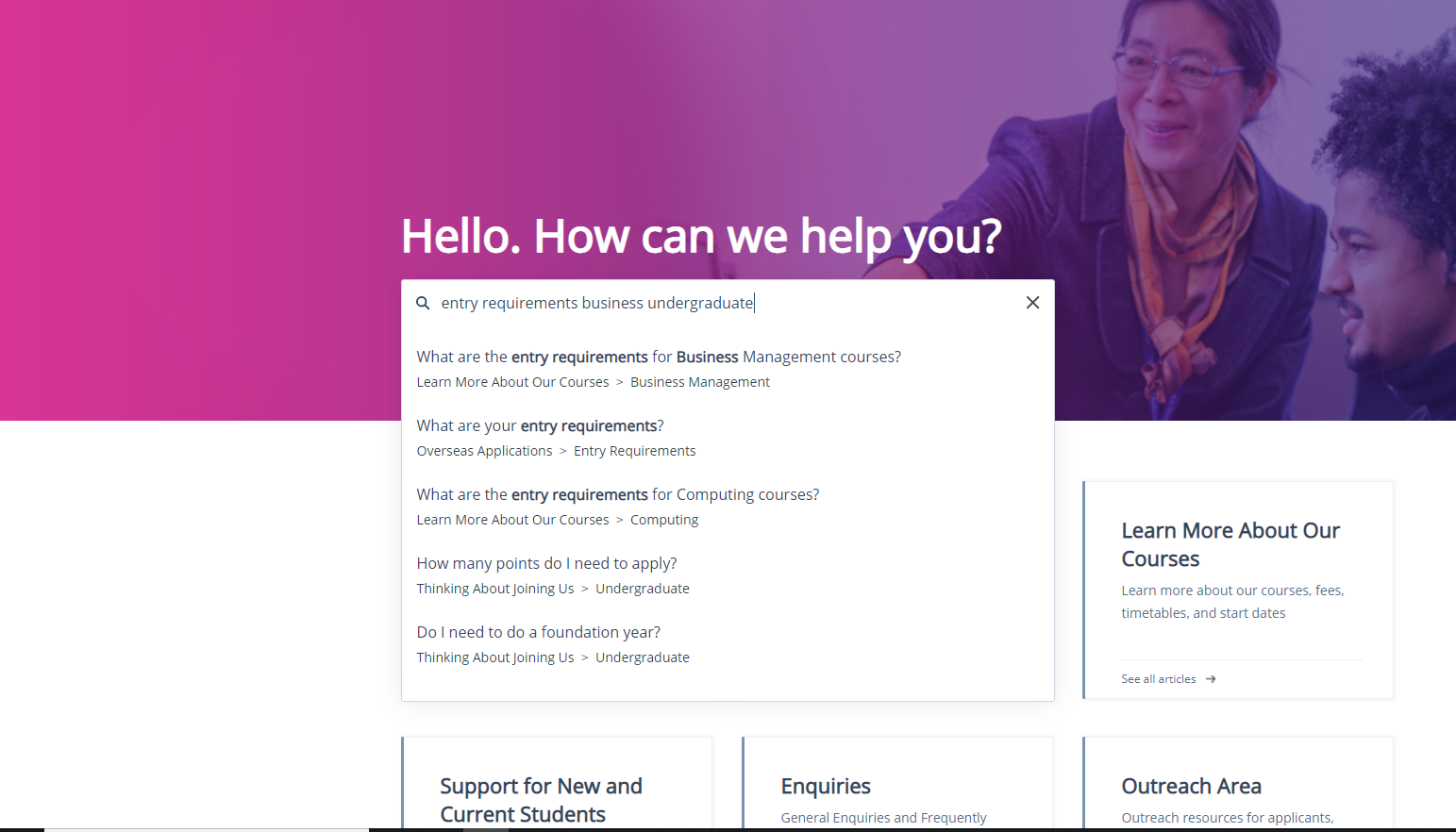 If you cannot find the information you are looking for then please use the drop-down menu to find relevant articles and contact details relating to the course you are interested in.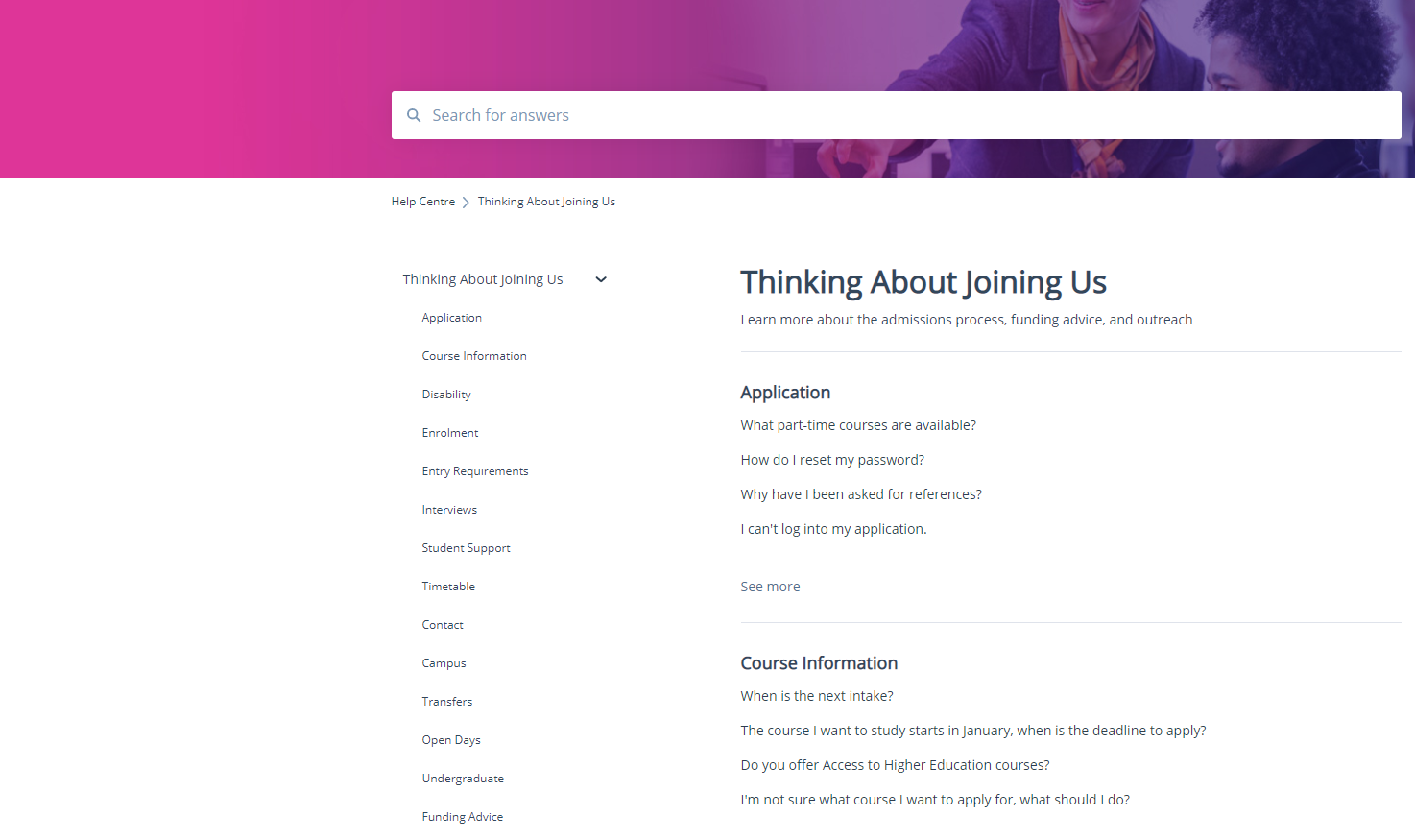 At the University of Bolton, we understand our students have different requirements and we pride ourselves on the positive and supportive learning environment we provide. Being voted No. 1 for Student Satisfaction for the past three years (Complete University Guide, North West) is a testament to our approach.